Full-stack web3 developper
$60k-$70k/Year
15 days ago
We are looking for a full-time Full stack to join the team. You'll be working directly with Co-Founders developing our dAPP.
Responsibilities Drive high-level decisions about our platform architecture, implement, test, and audit protocol upgrades and additions. You will develop features on our web platform
Skills & Qualifications
2+ year of experience working with Typescript & Vue.js
2+ year of experience working with Node & Expressjs
3+ year full-time experience engineering at a software or fintech organization
2+ year of experience working on blockchain based projects, showing a passion for blockchain technology
Works well with autonomy and can drive strong culture at early stage startups
Demonstrated ability to learn new tech and write secure and high quality code.
Excellent communication skills.

Our tech stack Rust, Javascript, Typescript, Node.js, Vue.js, Nuxt, web3

CropperFinance focuses on Blockchains and Blockchain Cryptocurrency. Their company has offices in New York City, Hong Kong, London, Paris, and Berlin. They have a small team that's between 11-50 employees.

You can view their website at https:cropper.finance

When applying, mention the word CANDYSHOP when applying to show you read the job post completely. This is a beta feature to avoid spam applicants. Companies can search these words to find applicants that read this and see they're human RODUuMjU1LjIzNC4xMDcM
Apply
Company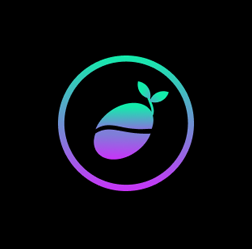 Locations
Lisbon, Portugal
• Remote
© 2019-2022 JobsInJS.com. All Rights Reserved.