Canva's Commitment and Mission
At Canva, we celebrate diversity. We deeply believe that bringing together diversity of thoughts, perspectives and expression is key to building the best product, team and company. We look for many different skills and abilities, as well as how you can enhance Canva and our culture. So, even if you don't think you quite meet all of the skills listed or tick all the boxes, we'd still love to hear from you!
Our mission at Canva is to empower the world to design and since launching in 2013, we have grown exponentially, amassing over 100+ million monthly active users across 190 different countries and a team of over 3,000 people… and the best bit is that we've only achieved 1% of what we know we're capable of.
Join us and design your future.
About The Role
Want to be responsible for the engine that powers most of Canva's web pages? The Pages Platform team gives tools that enable Canvanauts to build great landing pages without sweating. Our tools help with many disciplines involved in developing great pages, such as accessibility, content, data, experimentation, localization, monitoring, SEO, performance, etc.
We are looking for an engineer who knows a mix of FE and Infrastructure and wants to help us deliver the next generation of automation and tooling.

Responsibilities
Keep the systems healthy and bug-free.

Identify opportunities and improve the efficiency in the process of creating and maintaining web pages.

Collaborate with engineers, PMs and Growth managers to find out how we can make their lives easier.

Running surveys and experiments to gather relevant data.

Keep your work aligned with real problems and strategic directions.

Drive goals, from inception to completion.

Improve our engineers' local development experience.

Improve our build and deployment systems, making them faster, safer and more reliable.

Improve our systems' observability, to make sure that we detect any problems before the users.

Give engineers the tools to delight our users, through reusable components that are conducive to good UX.

Embed best practices into our development processes.

Propose large-scale changes through well-written specifications (we call them Design Docs), explaining the problems, the goals and the solution.

Participate in design and code reviews.
Requirements
Strong knowledge of JavaScript and web technologies.

Strong computer science and software engineering skills.

Good understanding of NodeJS.

Basic understanding of how a browser rendering engine works.

Basic understanding of CI/CD systems (scripts, repositories, building agents, etc.).

Strong desire to learn new technologies (especially the ones mentioned below).
Bonus Experience
Good understanding of building systems (e.g. compilers, transpilers and dependency managers), including Bazel, NPM/Yarn and Webpack

Good understanding of testing at scale (the role of unit, integration, visual, end of end in large systems)

Familiarity with React and its most common design patterns

Familiarity with Typescript and MobX

Familiarity with HTTP/SSL, edge and proxy systems (e.g. Cloudflare and Nginx)

Familiarity with logging and monitoring tools (Datadog, Kibana and Sentry)

Familiarity with Buildkite, Docker and Github
Recent Projects Include
Easel: company-wide design system delivered to your door

Sentry: improving our observability across different teams

Webpack 5: improving the performance of building our systems
Benefits
Competitive salary, plus equity options

Flexible working hours, we value work-life balance

In-house chefs that cook delicious breakfast and lunch for us each day

Gym and yoga facilities onsite

Generous parental leave policy

Pet friendly offices

Sponsored social clubs and team events

Fun and quirky celebrations

Relocation budget provided and visa application fees covered
One of our core values at Canva, "Being a force for good" means we are actively working towards a world that isn't just good for a small few, but one that's good for everyone. We believe deeply that bringing together diversity of thoughts, perspectives and expression is key for building the best product for our equally diverse community. To achieve this, we need to constantly work towards making Canva the best place to work, for everyone.
We are looking for people who love technology and can bring creativity when solving challenging problems. We ensure that the Canva workspace is setup for you to do your best work and have a great time doing so. Do you know we have a chef, Song and Chris, that make fantastic lunches for the team? Follow them on Instagram here to see what has been whipped up today: https://www.instagram.com/canvalife/ .

Working at Canva
Our culture is unlike anywhere else and we design your #CanvaLife experience to empower you to do the best work of your life.
Whether you're in the office, working from home or choosing your own adventure, our benefits for permanent Canvanauts include:
Equity packages for you to truly be a part of the Canva journey.

We have a hybrid work model (in-office & from home), with our offices are always open to you balancing flexibility and connection

Flexible leave so you can recharge, give back, support others or focus on your own professional development.

Inclusive parental leave policy that supports all parents and carers throughout their parenting and caring journey.

An annual Vibe & Thrive allowance. This is for you to spend on whatever will support your wellbeing and development.. because you know what you need to Vibe and Thrive, better than anyone.

Virtual and in-office wellness benefits including Canva University, Employee Assistant Programs and Fitness & Meditation Classes.

Canva For Good program matching your not-for-profit donations, Force for Good leave (3 paid volunteering days) and a range of sustainability and ethical initiatives to get involved in.
We make hiring decisions based on your experience, skills and passion. Please note that interviews are conducted virtually. When you apply, please tell us the pronouns you use and any reasonable adjustments you may need during the interview process.
Company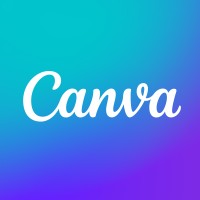 Canva
5001-10,000 employees
Design anything. Publish anywhere.
Onsite Locations
Visa Sponsorship