Bring your passion for games and joy of enabling others as we build our games developer experience and scale out our portfolio of joy. We grew Netflix to 221 million subscribers in 190 countries through investing in our partnerships. Help us expand our vibrant ecosystem as we embark on our next adventure.
As a full stack engineer in our Game Lifecycle team, you will work alongside amazing colleagues to provide solutions for both external game studios and internal game stakeholders. We scale our management of game lifecycles and provide the developer gateway to Netflix's games platform.
The ideal candidate is a full stack application engineer who can deliver quickly and adapt our approaches for our emerging games business. You will succeed by leveraging your web-development skills, applying a product mindset, and drawing on your previous games platform experience.
Growth: You like to stretch your thinking and increase your impact.
Collaboration: You love working with others and getting things done.
Judgment: You adapt to deliver solutions that balance expediency and durability.
Own: You are mindful of the end-to-end flow and full lifetime of the solution you provide.
While the team is based in Los Gatos, California, we are open to remote work if amenable with West Coast time zone hours and periodic trips to the office.
Success in this role means:
Enabling a growing number of game studio partners to easily develop, integrate, test, and validate their games with the Netflix games platform.

Strongly connecting with product management, XD and technology teams as we iterate and evolve strategy.

Engaging with game technologies, third-party software/middleware tools providers, and partners to assess options and innovate.
Who we're looking for:
5+ years of full stack development experience

Familiarity with the games industry and game developer platforms

Prior work in game development tools and productivity solutions

Strong JavaScript development with React and Node.js (Java skills a plus)

A 'generalizing specialist' scope of expertise
At Netflix, we carefully consider a wide range of compensation factors to determine your personal top of market. We rely on market indicators to determine compensation and consider your specific job, skills, and experience to get it right. These considerations can cause your compensation to vary and will also be dependent on your location.
The overall market range for roles in this area of Netflix is typically $90,000 - $900,000.
This market range is based on total compensation (vs. only base salary), which is in line with our compensation philosophy. Netflix is a unique culture and environment. Learn more here.
Company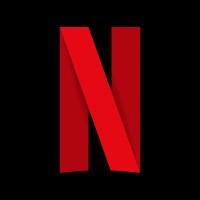 Subscription video streaming service and production company based in Los Gatos, California.
Onsite Locations
Hires remotely in
More jobs currently hiring JavaScript developers